Hi, my name is Yuki Matsuda!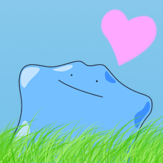 I am a Pokénerd from Australia who is also obsessed with Star Wars.



My favourite:
- Colour is Blue
- Pokémon are Ditto, Pidgey, Gardevoir and Articuno
- Digimon is Renamon (hands down)
- Pokémon game is SoulSilver/Black/X
- Number is 3
- Food is Lasagna
- Drink is Orange Juice/ラムネ.

My favourite characters are
- Ken Ichijouji (Digimon)
- Roy Mustang (FullMetal Alchemist)
- Italy (Hetalia)
- Rei Ayanami (Neon Genesis Evangelion)
- Axel (Kingdom Hearts)
- Vincent Valentine and Sephiroth (Final Fantasy VII)
- Saber (Fate/Stay Night)
- Sly Cooper (Sly Raccoon).

My current Pokémon team on my active game (Pokémon X) consists of Shiny Gardevoir, Shiny Umbreon, Shiny Pidgeot, Kingdra, Lucario and Chandelure.

Add me! (3DS)
3308-4710-1745

I like:
- Writing, drawing, daydreaming, origami, crafts, stationary, role-playing, learning;
- Pokémon, Digimon, Hetalia, FullMetal Alchemist, SAO, Kuroshitsuji;
Kingdom Hearts, Final Fantasy VII, Sly Raccoon, 大神, SWTOR, Skyrim;
- Ice cream, pasta, TimTams, ramen, meat pies, nachos, mochi;
- Computers & electronics, Tamagotchies & virtual pets, (MMO)RPGs.

I dislike:
Negativity, pepper, ナット, mustard, black jelly beans,
and Windows Vista.
Yuki's Team
Contact Yuki