who the heck is cue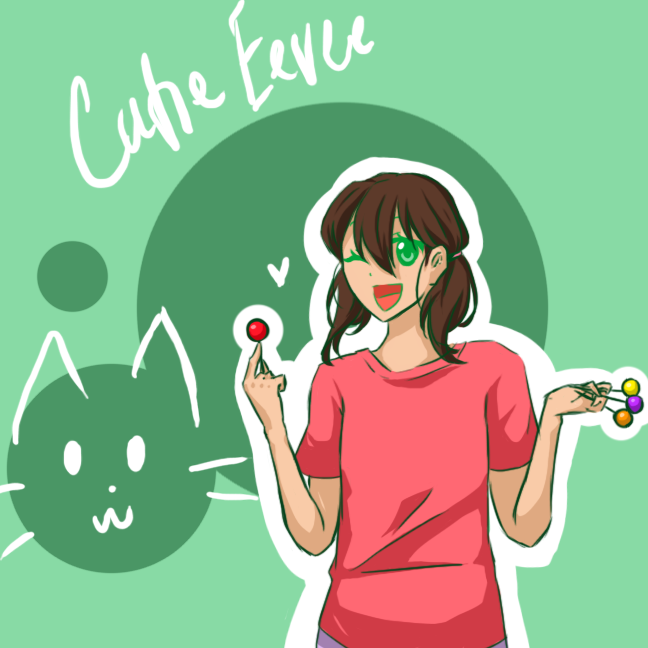 Heya. I'm
Cue,
or
CE
. uh. I'm just somebody who honestly has nothing much to do. I like cats
despite my allergies
, Dangan Ronpa, Pokemon, Kirby, Undertale, JJBA and a lot of other stuff that I can't remember/fit in here. Haha. ¯\_(ツ)_/¯
ok so im not as active on here as i used to be but if you ever wanna chat then [finger guns] ay. be my guest
also take everything from 2012 and burn it pleas
------------------------
I'm the former Pichulala/Cutie_Eevee (though cue is a nickname of cutie_eevee, thanks frosti). ID picture by Kai.
Contact Cue
Starter Pokémon

Cue's Team