Who is CE?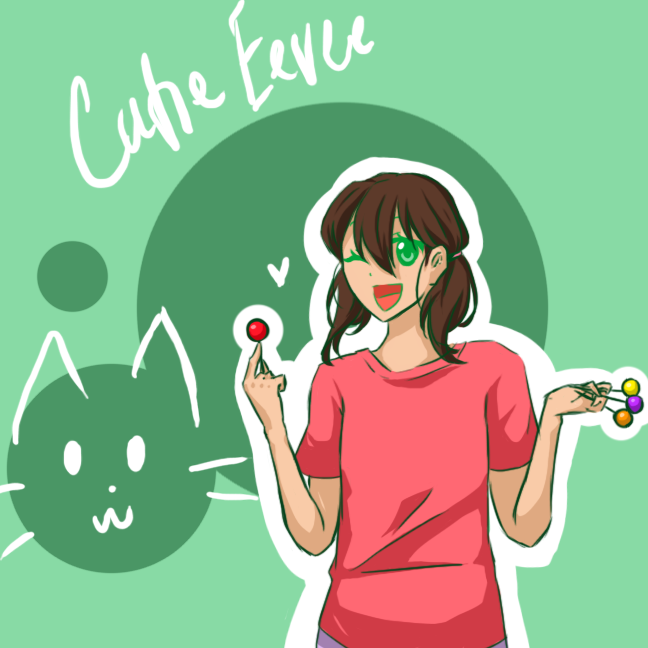 私を過小評価しないでください。
Please do not underestimate me.
(◕‿◕✿)
~Tumblr~
Heya. I'm
CE
, just some weird nerd who honestly has nothing much to do. If you're ever up for a roleplay or small writing thing or something, feel free to let me know. I love Dangan Ronpa, cats
despite my allergies
, Steven Universe, Super Smash Brothers, Pokemon, and a lot of other stuff that I can't remember/fit in here. Hehehe... (*゚ー゚)ゞ
I sometimes come on here, but not as much as last time since school became busier and I'd gotten a Tumblr, so try to message me on Tumblr if I seem inactive here, kay?
------------------------
I'm the former Pichulala. ID picture by Kai.
Journal
wow
you know you've gone too deep when you get excited for an SYOC fic
from a troll weaboo account
with several of said trolls ocs
and a few legit ones

THE LIST GOES ON TO OTHER THINGS TOO

I'VE STARTED PLAYING ROBLOX AGAIN
SPECIFICALLY RPING THERE
I HAVEN'T DONE THAT IN TWO YEARS NOW

have i been that inactive with roleplaying
send help


0 Comments
Contact Cutie_Eevee